The opioid epidemic--a key focal point of health care reform negotiations in Washington—resulted in 22,000 deaths nationally in 2015 alone, and according to the Centers for Disease Control and Prevention, "prescription opioids continue to be involved in more overdose deaths than any other drug."
The opioid epidemic is a serious threat. Blue Cross Blue Shield of Michigan, however, has made remarkable progress toward reducing the impact of prescription opioids in the state.
At a recent benefits-related seminar conducted by Cornerstone Group, BCBSM Manager of Pharmacy Sales Michael Simeoni revealed that, since 2010, BCBSM has succeeded in:
Reducing the number of opioid pills dispensed by 30 percent
Cutting in half the number of opioid prescriptions processed
Slashing the use of Oxycontin and Opana by 80 percent
Curtailing the use of fentanyl by 90 percent
Simeoni told 50 business executives at the seminar in Troy, Michigan,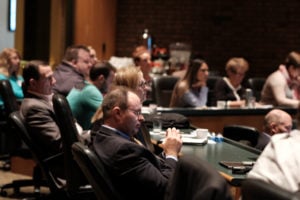 that these successes resulted from such BCBSM efforts as education sessions for prescribers; a system to reduce "doctor shopping" for prescriptions; clinical efforts that have included prior authorization, step therapy and quantity limits; and a pilot program to identify potential overdose patients and offer behavioral health engagement.
Mike also discussed cost reduction strategies, including specialty drugs and biosimilars, site care optimization, and a rebate BCBSM initiated recently.
The Cornerstone seminar also provided updates on healthcare legislation presented by BCBSM Director of Federal Public Policy, Jon Linder.
Then, Kendra Bittell of third-party administrator TASC presented information on ways for businesses to be compliant with the Department of Labor Requirements.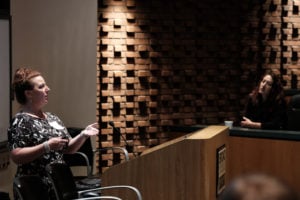 This included taking proactive steps to avoid a Department of Labor audit.
For more information on these topics, contact Cornerstone Group at
(248) 641-2731.